OUR TEAM
We are proud of the work we do and the role we play in our community. Cam Ciesluk, Tom Brown, Dakota Antelman, and Lynda Chilton are a team of creative and passionate video production specialists. Their combined experience and knowledge of many aspects of media and film production allows us to create high quality projects that our community can be proud of. Our goal is to entertain and educate - and that's exactly what we do each and every day.
Please stop by and visit!
Below is the intro to our 2017 year-end HUD-TV Awards Night for the students of Hudson High School. We feel as though it accurately depicts what we are all about. Enjoy!
Meet the Faces Behind Hudson Cable Access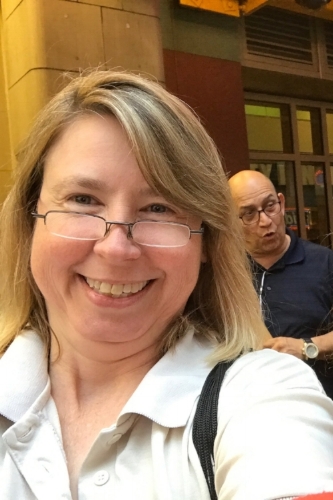 Media and TV News Teacher